Live life to the full with the new Ford Fiesta. Loaded with cool technology and impressive fuel economy. It's designed to keep up with your busy lifestyle, all while being the most eye-catching car on the block.
We always have a great selection of specials available. Please contact us now for more details!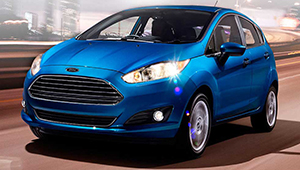 Design
We could say a lot about the stylish design of the Fiesta. But what you really care about is how good it looks. Cool, modern and sleek, from its elongated headlamps to the aerodynamic rear spoiler. The Fiesta stands out in a crowd.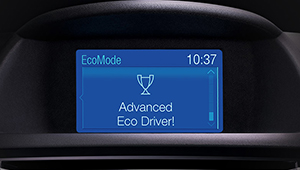 Sustainability
'Fuel Economy' is not a phrase that usually gets the excitement factor going. But when it's your personal economy we're talking about, that's a different story. Fiesta helps you save on fuel so you have more money for other things. EcoMode gives you tips on how can change the way you drive, while you're driving. So you can drive more and refuel less often.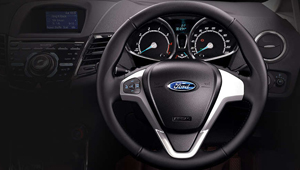 Smart
This is the point of no return. Once you drive a car with these features, you'll never want to drive without them again. You've got to L.O.V.E. a car that lets you use your Bluetooth® phone and still keep your hands on the wheel and eyes on the road. Call friends by saying their names. Play your music, your way. Plug in your iPod® or stream music wirelessly on your phone. Just tell SYNC™ and everything's under control and totally hands-free.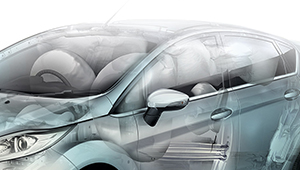 Safety
It's good to know that the Fiesta has your safety at heart, with features designed to give you the all-round protection that you're looking for. It's the highest safety rating you can get. And not just any car can get one. It has to pass rigid testing that pushes its protective and preventative features to the limit.

Fiesta Accessories
See all accessories available to enhance and customise your vehicle.
Ford Fiesta Exterior accessories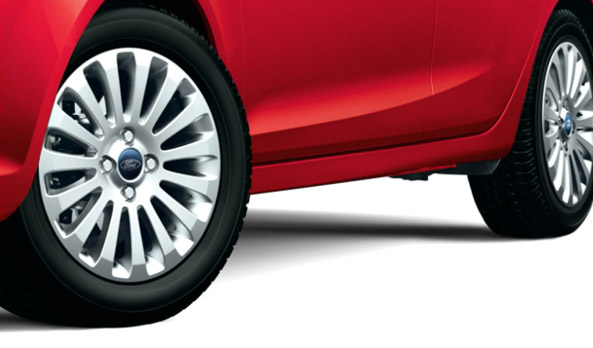 15" alloy wheels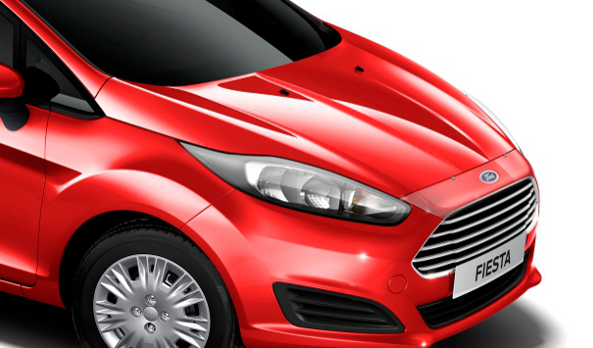 Bonnet Protector (EGR)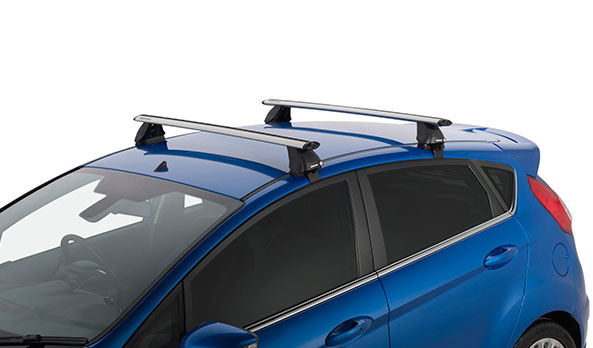 Carry bars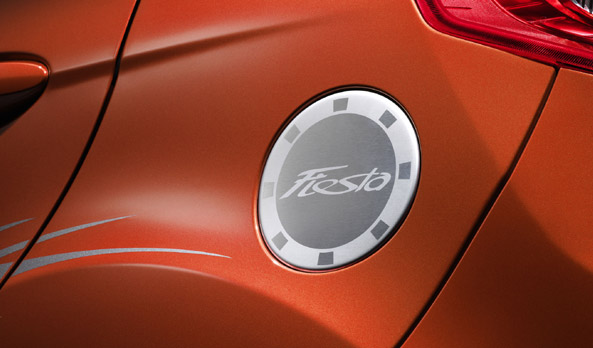 Fiesta branded fuel lid