Performance is at the heart of every Mustang ever built. The unique thrill of opening up on that straight line. The quick and responsive downshift. Not to mention the legendary power under the hood and that throaty growl that comes with it.
We always have a great selection of specials available. Please contact us now for more details!
Build My Mustang
Start by selecting a model.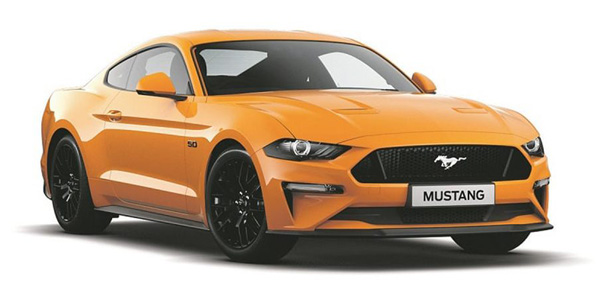 Mustang GT Fastback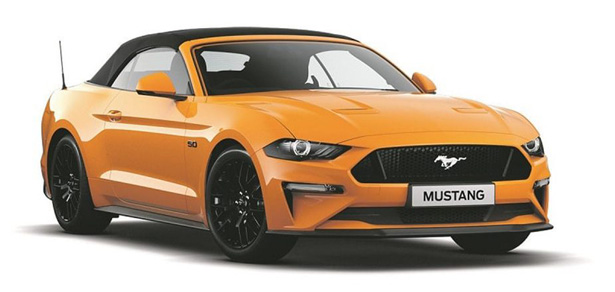 Mustang GT Convertible
Mustang GT Fastback
| Features
5.0L 8 Cyl. Petrol engine
Standard 10-speed Semi-Automatic transmission
Optional 6-speed Manual transmission
LED Fog lamps
LED tail lamps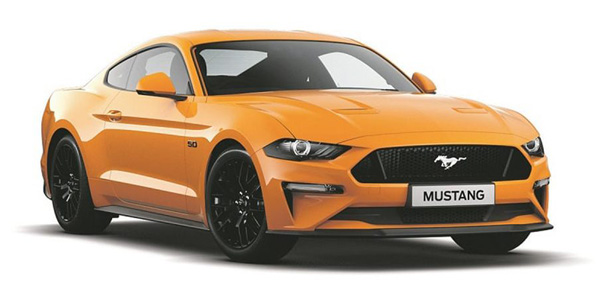 Mustang GT Convertible
| Features
5.0L 8 Cyl. Petrol engine
10-speed Semi-Automatic transmission
LED Fog lamps
LED tail lamps
Quad exhaust tips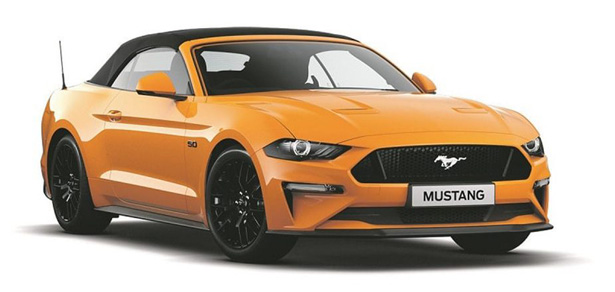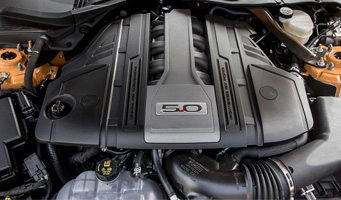 5.0L V8 Engine
The Mustang GT's 5.0L V8 engine has been expertly engineered to maximise power from every compression by utilising a dual-fuel, high-pressure direct injection and low-pressure port injection system. Boasting 339kW1 of power and 556Nm1 of torque, Mustang GT's engine roar and wide-eyed performance are the stuff of the legends.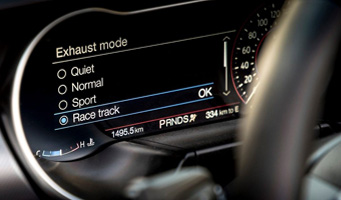 Active Valve Exhaust
Want to choose when you hear that signature growl? The unique Active Valve Exhaust feature lets you choose exactly when you want to make your presence known. Or, you can turn down the volume when you're cruising through a quiet neighbourhood.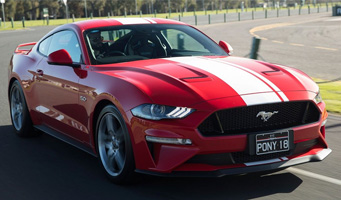 MagneRide Dampers
The optional MagneRide™ damping system provides lightning-quick responsiveness to changing road conditions, automatically adjusting 1,000 times per second. That's how you can count on optimum handling performance.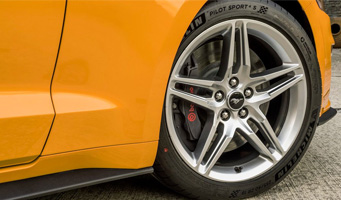 Performance Pack
All Australian Mustangs come standard with Ford's Performance Package, taking the driving experience to the next level through unique chassis tuning, sports tyres, limited-slip differential and Brembo® brakes.

Mustang Vehicles for Sale
See vehicles in stock and ready for immediate delivery. More vehicles are frequently added to our stock. Please contact us to find out more.
Mustang Accessories
See all accessories available to enhance and customise your vehicle.
Ford Mustang Exterior accessories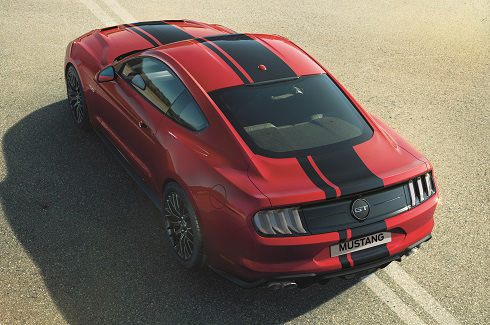 'OTT Stripes - Black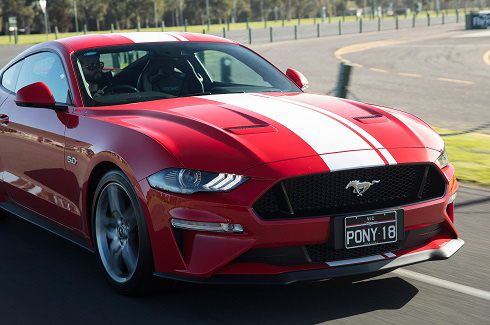 'OTT Stripes - White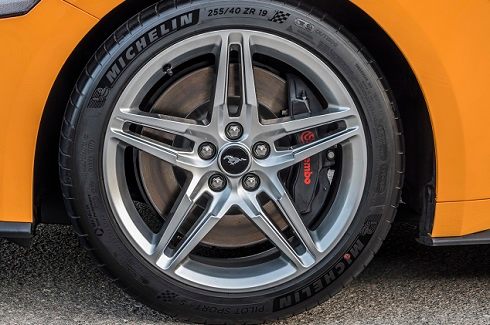 19" Forged Aluminium Wheels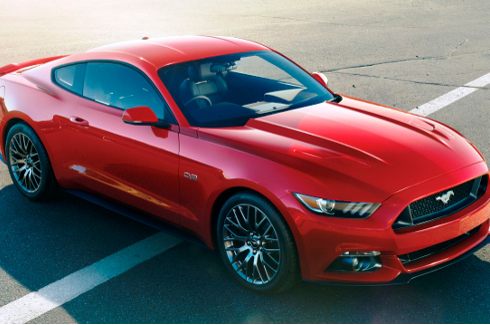 Alloy Wheel Kit - 19" Lustre Nickel - front & rear